Curiosity Cabinet
of Petach Tikva. Curator: Sigal Barkai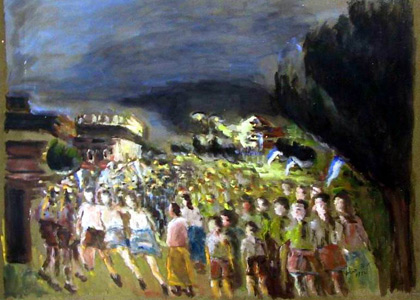 The first art collections presented to art consumers were eclectic repositories of items; private collections of aristocrats and men of means in Europe since the 17th century, which were gathered and featured in "cabinets of curiosities" or "wonder-rooms" (Wunderkammer). The collections were arranged according to arbitrary principles, such as visual similarity and spatial organization, without differentiation between artifacts and natural or anthropological specimen. The first sorting modes were based on Linnean taxonomy which divides the natural world hierarchically based on the external qualities of living organisms.
The exhibition "Curiosity Cabinet of Petach Tikva" borrows this value from the history of art in order to indicate a mode of presentation uncommitted to chronological-historical organization or to a representation of a master narrative, whether Zionist or other. The choice and gathering of exhibits were guided by a desire to present images and objects from the Archive to the history of Petach Tikva, documenting life in the town, and later – city, alongside pieces from the Petach Tikva Museum of Art collection, which holds numerous items depicting the arts: music playing, singing, painting, sculpture, cinema, theater, dance, holiday celebrations, communal celebrations in the town square, and ethnic celebrations. Taken by local and amateur photographers, the pictures are associated with specific times and places. The paintings and objects, on the other hand, represent an atmosphere, a collective spirit, joie de vivre, the cultural consciousness and initiative of the community members.
As a whole, the collection of exhibits strives to convey the mindset of a nascent city; not just any city, but "The Mother of Settlements," the first Hebrew town where every occurrence and event were initiatory, tantamount to a tradition-setting precedent.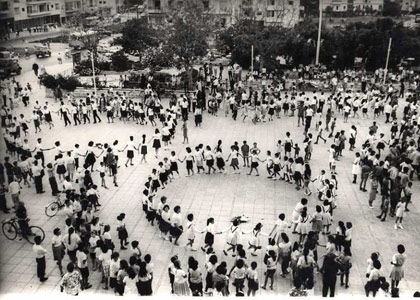 Archive Photograph, Dancing in Petach-Tikva town center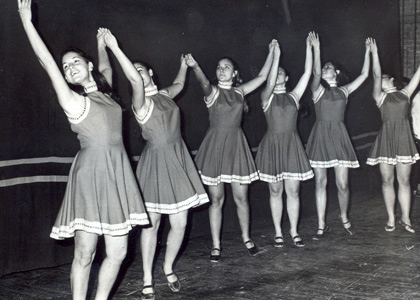 Archive Photograph, Dance Convention, 1976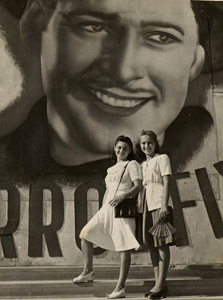 Archive Photograph, On The Cinema Stairs, The forties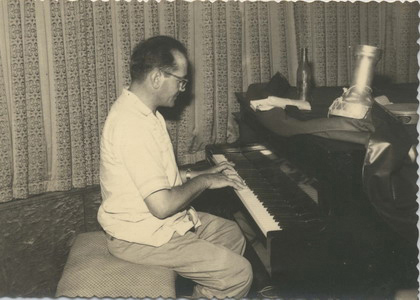 Archive Photograph, Composer Imanuel Zamir, 1959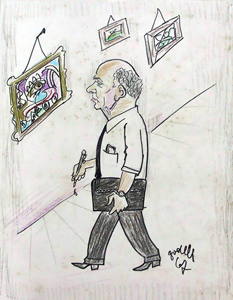 Godel, The Critic, 1967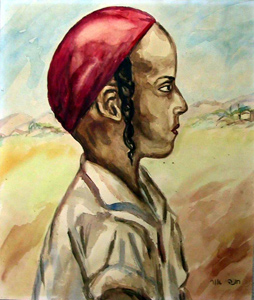 Hanna Or, Yemenite Child, Not Dated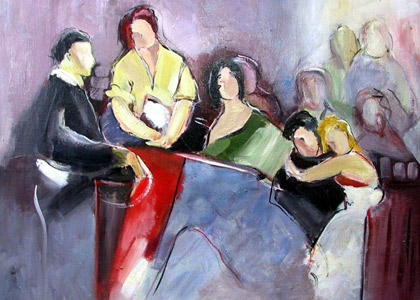 Hanna Seidenberg, Freindly Chat, 1981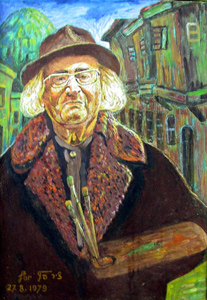 Joseph Pat, Portrait of Zvi Shor, 1979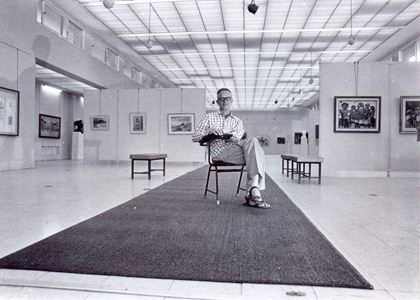 Zecharia Sade, Baruch Oren: In the Museum, 1979