Now Open
Curator: Or Tshuva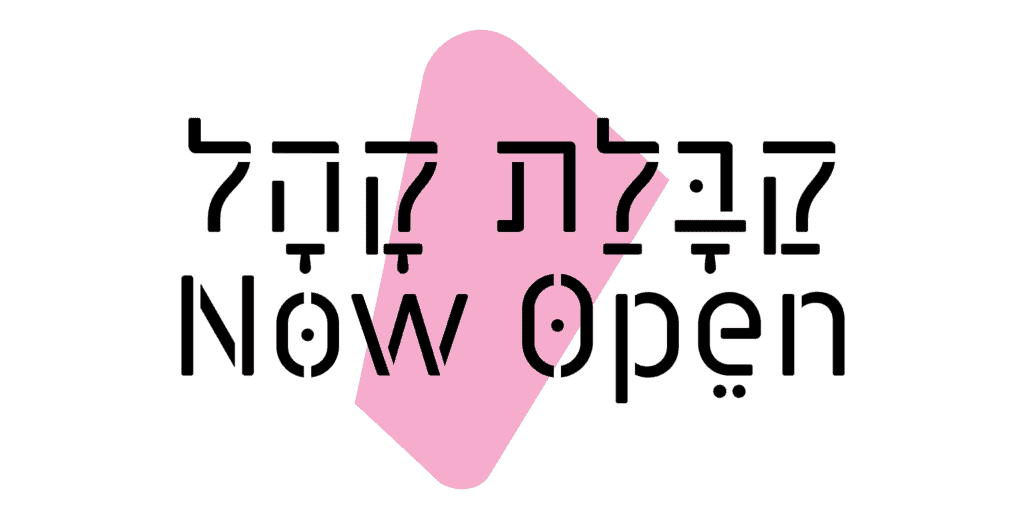 The exhibition Now Open delves into the relationship between the museum and its public. It presents projects created through extensive research processes by artists and creatives working with architecture, design, education, and performance. The participants were invited to intervene in the architectural and operational infrastructures of the Petach Tikva Museum of Art and offer interpretations and alternatives for the museum visiting experience.
As its name implies, Now Open celebrates the fulfilment of the awaited hope to reopen the museum doors after a long period in which culture and art institutions all over the world were closed to the public. At the same time, its asks how can we do this in a "healthier" way (and not only in the epidemiological sense): How to act as a more beneficial and meaningful public institution, which draws from the communities in which it is embedded, nurtures them, and maintains collaborative exchange and mutual learning? These questions are the extension of an ongoing process in which the Petach Tikva Museum of Art looks inward, with the intention of pushing and redefining its boundaries, and increasing public access to its resources as a social and political act.
The exhibition wishes to address these institutional quandaries and to offer the process of grappling with them as an artistic act. The works featured in it turn to look at the fundamental conditions and resources available to the institution – the environment, structure, lighting, signage – and to propose options for using and rethinking modes of movement and conduct in the museal space, as well as the exchange between the museum and its environment. They introduce playful and whimsical elements into the visiting experience, turn the visitor into an active participant in the formulation of the exhibition, and put forward essential questions of visibility, accessibility, and user experience. With this, the exhibition endeavors to position the museum as a functional public space that encourages human interactions, while setting in motion an ongoing process to make the discussion of the museum-community relationship more transparent and communal.
Or Tshuva
Exhibition curator