Petting Corner
Curator: Sigal Barkai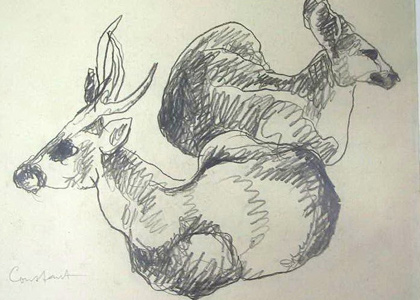 The exhibition evokes the preliminary, emotional and meaningful relationship between children and animals. The non-verbal and intuitive language characterizes both young children and animals, and thus connects to the language of art, that tries to make its way trough realms of imagination, substance and touch.
Zionistic artists tried to represent the special attitude towards nature and the land in Kibbutzim and in the Zionist ethos, by various art works showing domestic and farm animals, many times in relations with children. The simplicity and innocence usually perceived as main qualities of children and animals, served the representation of the values and ideas of pioneering Israel.
The creation of a small educational "zoo" or animal farm in almost every Kibbutz was meant to teach children independence and responsibility. The youngsters were responsible to take care of the animals, feed them and clean after them. The exhibition tries to reflect on this experiment by gathering the many art works representing children and animals from the museum collection in a special arrangement of the space, recalling the Kibbutzim "Petting Corners".
A special space in the exhibition will be devoted to the original drawings from Israel's most popular, most sold, children book. The drawings will be shown for the first time ever in this exhibition. The book "Bo Elai Parpar Nehmad" (Come to me oh lovely butterfly) was first published in 1945, and was reproduced in 55 additions ever since, last one from 2006. The short rimes and colorful drawings reflect Israeli children and way of life in the Kibbutzim at those early times. Nevertheless, it connects to children and parents until these days, and has become common in almost every family house in Israel.
Participants: Zehava Odes Stern, Arieh Ammon, Isidor (Isaac) Aschheim, Meir Ben Menachem, Yehuda Bacon, Joel Grabel, Jacob Horowitz, Shulamit Artal, Emre Walter, Moshe Tamir, Yitzhak Yamin, Amos Yaskil, Rudy Lehmann, Dina Levin, Uri Nehushtan , Joseph Constant, Miriam Kipper, Arie Reznik, Raski, Saul Raskin, Zvi Shorr, Yeshayahu Scheinfeld.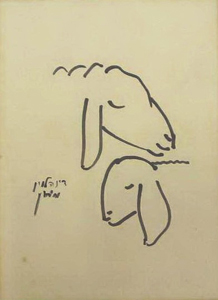 Dina Levin, Sheep & Lamb, 1968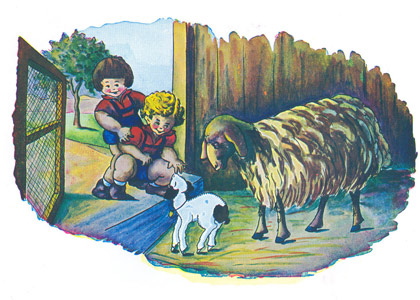 Else Kantor, Parpar Nehmad, come to me,oh lovely butterfly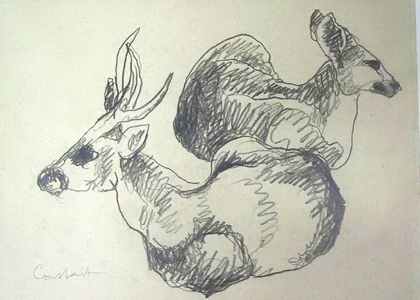 Joseph Constant, Oryx, 1968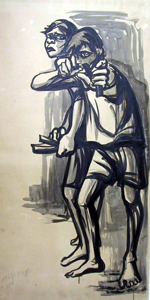 Meir Ben Menachem, The Slingers, 1956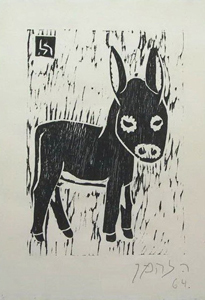 Rudi Lehman, Donkey, 1964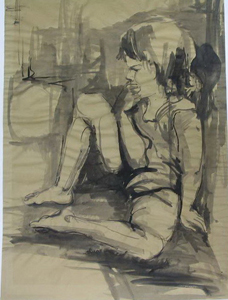 Yitzhak Yamin, Sitting Girl, 1970