Noa Gross, Uri Noam: 4 Seas, 1 Horizon
Curator: Irena Gordon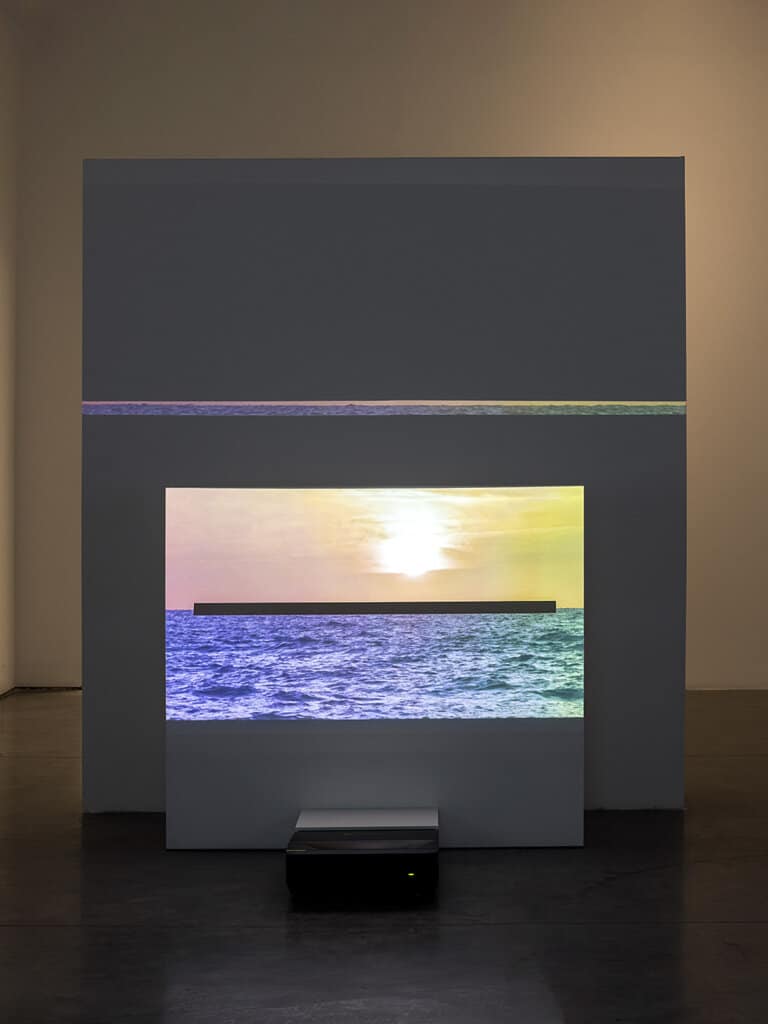 Noa Gross and Uri Noam have been working together since their MFA graduation exhibition at the Midrasha School of Art, Beit Berl Academic College in 2016. Their site-specific works are intrinsically related to the setting, whether manmade or natural. They start out as ideas, explored by the artists through actions in the real world, whose artistic outcomes bear the nature of environmental sculptures.
In recent years, Gross and Noam's work has been focused on the horizon which divides and unites the gaze between sea and sky, while drawing one's sight thereto, and marking his/her relative position in the space. This imaginary line where sky and earth or sea meet dictates human perspective, informing our consciousness; it is an optical illusion that presents the finite and the infinite, generates contemplation, and embodies concepts of hope and longing, freedom and revelation.
In their current artworks, the viewer's gaze is directed to new horizons created with manual means. Gross and Noam make the sun set in the Sea of Galilee, the Dead Sea, and the Red Sea, where the sky does not meet the water, striving "to construct natural phenomena that do not exist in reality, but nevertheless seem logical." Using a large mirror placed in the water, via a process of trial and error, while adapting to the particular conditions of each site, a different horizon variation emerges in each of the three video works. The fourth work in the installation was photographed in the Mediterranean, where the sun indeed sets at sea, and it is presented so that the photographed horizon is projected on one wall through a slit in the parallel wall. The four works are installed in one space, each on a separate wall, connected by the horizon, to create a continuous movement that envelops the viewer.
Gross and Noam flirt with science out of an intuitive understanding of physical aspects, while maintaining a delicate balance between fascination with the beauty and nature of the world, and recognition of its artificial, manmade elements; between a search for continuity and stability, and feelings of anxiety vis-à-vis phenomena of disruption and mystery. Rather than a backdrop, nature is a full partner in their work, which is at once playful and critical of art's role in our world. With innocence embraced with abysmal gravity, they introduce a panoramic-cinematic view in motion, whose details seem right, although their interrelations are fictitious.
Noa Gross was born in Ramat Gan, Israel, 1981; lives and works in Tel Aviv Uri Noam was born in Be'er Sheva, Israel, 1980; lives and works in Tel Aviv
Photography: Itai Gross
Sound: Yoni Niv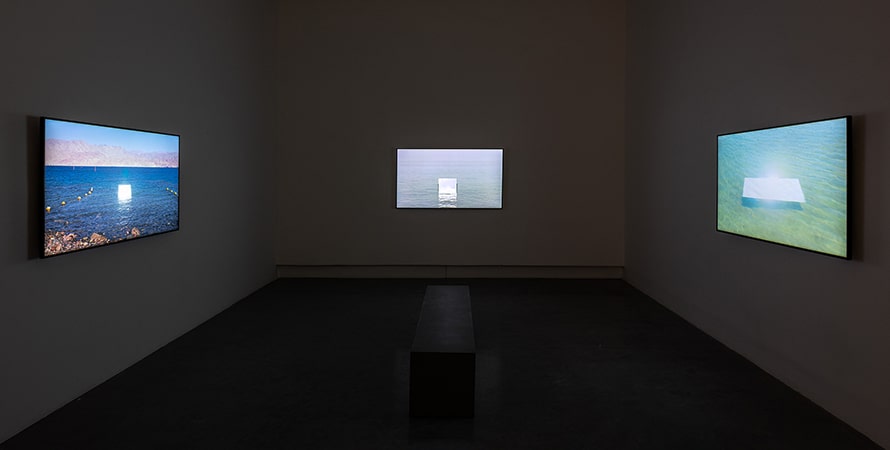 Installation photographs: Elad Sarig