Raffaella Crispino and Hans Demeulenaere: Incomplete Neighbor
Curator: Tal Bechler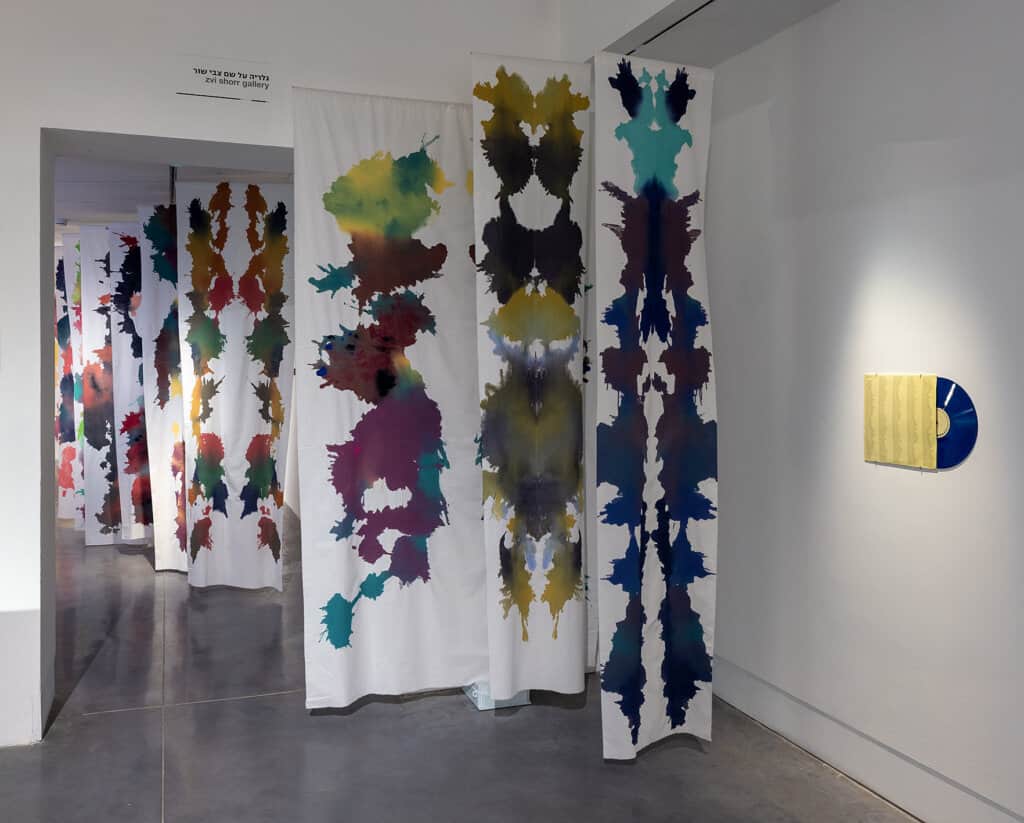 Project initiator & exhibition concept: Nirith Nelson
Music places the performer and the listener in a shared time and space, as an act of being-in-the-world. Listening to music involves a person's entirety: body, mind, and emotions. In a desire to create a dialogue between music and visual art, Petach Tikva Museum of Art set up an orchestra. The exhibition Incomplete Neighbor engages in a similar exchange between visual art and music, turning a spotlight at the modi operandi of all the parties involved: the artists, the museum, the orchestra, and the audience.
A classical music term, "incomplete neighbor tone" denotes a tone that is not always explicitly written, but its presence is understood and felt through the context of the entire musical phrase, making for improvisation. The exhibition focuses on this gap between the absent and the present, the visual and the auditory, a gap which activates our imaginations, whose bridging calls for multiple interpretations, points of convergence, and anchors.
Like neighbors behind walls, whose actions are well heard and their presence is clearly felt although they cannot be seen, artists Raffaella Crispino and Hans Demeulenaere initiated a dialogue with the orchestra musicians and communicated with them indirectly by emailing sound files and open requests for action, which were reciprocated by musical excerpts. In one of his works, Demeulenaere initiated a collaboration with art students at the Bezalel Academy of Arts and Design, Jerusalem, who created sculptures-chairs, constituting creative interpretations for a series of chairs he himself conceived following the conversation with the orchestra members.
The interaction between the artists and the musicians, and between the latter and the museum space took on different forms, which led to the creation of the featured works. The various possible ways to complete the gap between the explicit and the implicit invite visitors to the museum to join in the proposed exegetic process and listen to the music of the other's language.
Raffaella Crispino was born in Italy, 1979; lives and works in Brussels. Hans Demeulenaere was born in Belgium, 1974; lives and works in Bruges
Thanks to the Michal Oren, musical director and conductor of the Museum Orchestra, and the Orchestra musicians: Erik Buchberger, Tamar Deutsch, Shira Pinkerfeld, and Naama Serfaty.Embassy of Italy and the Italian Institute of Culture, Tel Aviv; Peter Jacob Maltz, tutor, Department of Fine Art, Bezalel Academy of Arts and Design, Jerusalem;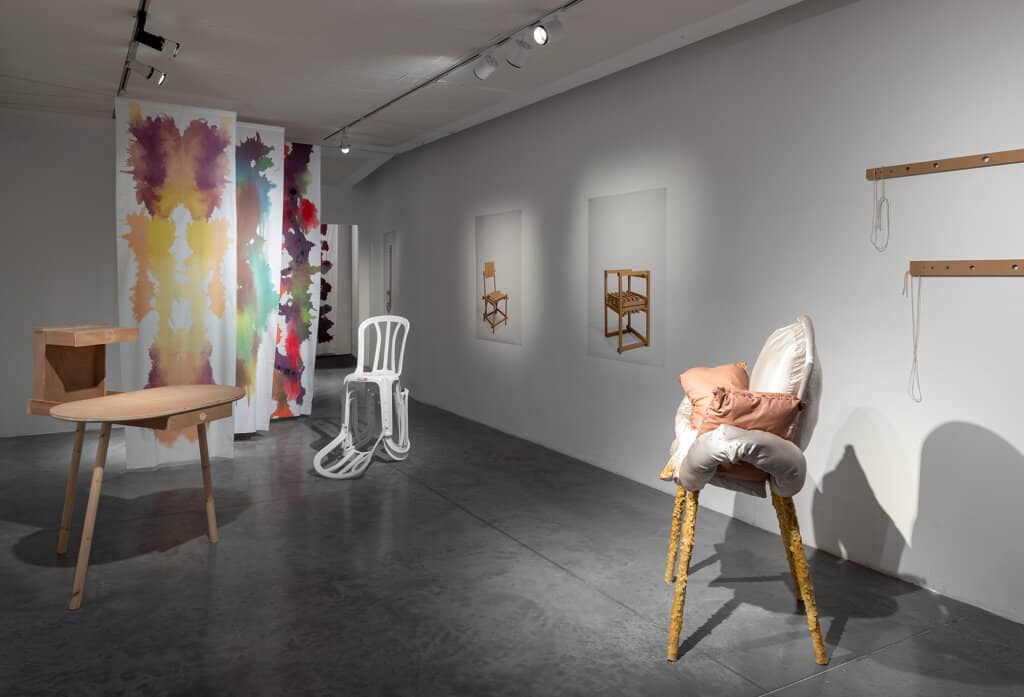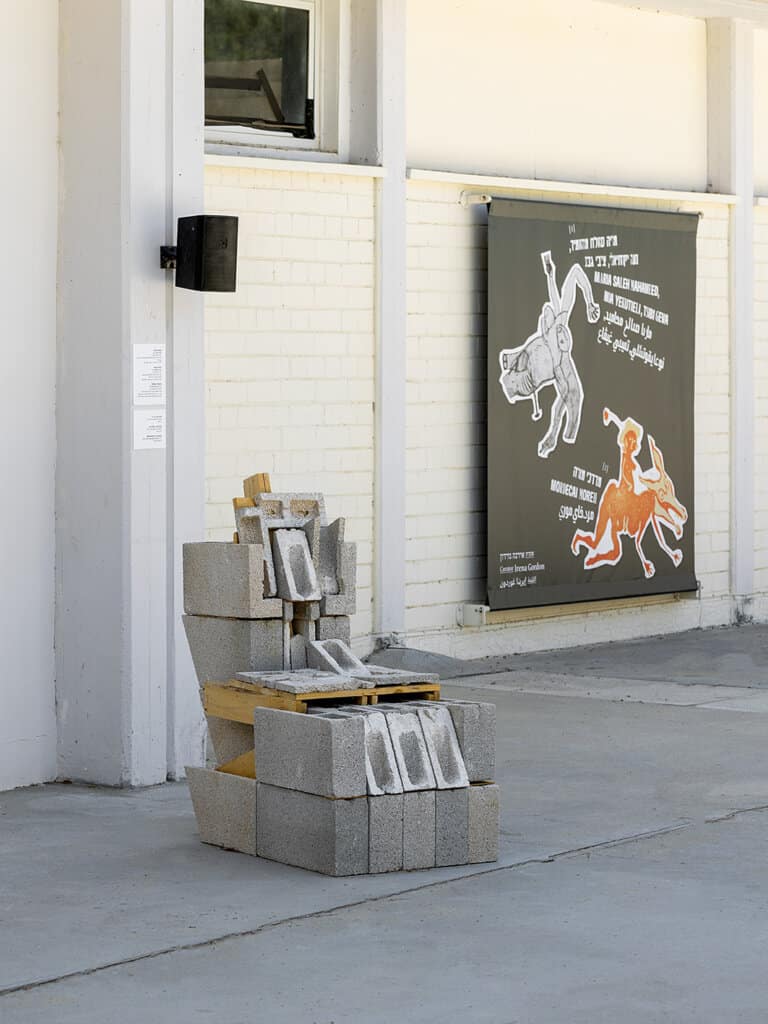 Installation photographs: Elad Sarig