To the End of Land – Contemporary Art from Israel
Curators: Drorit Gur Arie, Or Tshuva National Gallery of Modern Art, New Delhi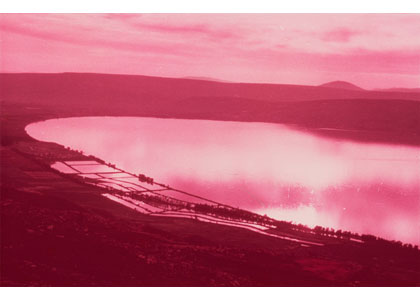 Photography: Sharon Ya'ari
To the End of Land
Contemporary Art from Israel
Opening: 28 April 2018, National Gallery of Modern Art, New Delhi
Curators: Drorit Gur Arie, Or Tshuva
Artists: David Adika, Anisa Ashkar, Yael Bartana, Yosef Josef Dadoune, Atar Geva, Avital Geva Sharon Glazberg, Leor Grady, Judith Guetta, Sigalit Landau, Dana Levy, Shahar Marcus, Nira Pereg, Orit Raff, Tomer Sapir, Dafna Shalom, Tal Shochat, Gal Weinstein, Sharon Ya'ari.
The exhibition presents a wide range of references and approaches to recent changes in the economic and social landscape in Israel, as manifested by the appearance of natural scenery in Israeli contemporary Art. Engagement with the land, its borders, scars, and produce runs through the work of many artists active in Israel today. The chosen title, "To the End of Land," strives to draw attention to some of the cultural, social, and political aspects embodied in their artistic explorations of land. On the one hand, it points at the broad environmental-ecological dimension. It refers to the depletion of natural resources in the Anthropocene era, typified by acceleration of geological and environmental processes due to human activity, and to the resulting fear of "the end of land" as a meta-cultural concern which goes beyond national boundaries. On the other hand, it offers a porthole through which to look at some of the major cultural issues in present-day Israel, alluding, among others, to its land being a source of an ongoing strife.
Whether consciously or not, the local engagement with land and the accessibility of natural resources is thus charged not only with a romantic view of the local landscape or with internal questions of development and social status, but also with ideological and political questions pertaining to the reality of conflict and borders. The immediate, ironic link between land and territory in the context of a nation-state constantly shifting between change and entrenchment is clear at face level. This affinity is reinforced by the profound bond between man and land in Judaism. The Book of Genesis recounts the creation of Adam, the first man, from the earth, a link which is further emphasized through the etymological connection between the Hebrew words for man (adam) and land/earth/soil (adama).
Striving to shed light on additional dimensions in our intricate relationship with the place and land, the exhibition highlights individual life stories which reflect a rich cultural heritage as well as collective hopes for prosperity and rootedness. It touches on rituals of burial and regeneration, the transformations in the Zionist ethos of "land tilling" vis-à-vis market forces and globalization, and the challenges posed by a rapidly forging future.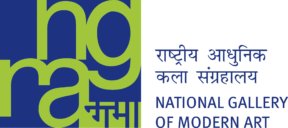 Invitation